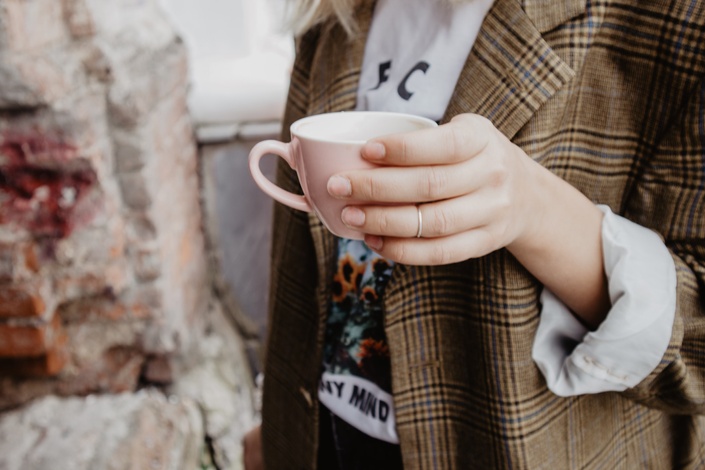 Self-Commitment Academy
Ditch the overwhelm, and create a vision and strategy for living a fulfilling life.
Enroll in Course
Time is a non-renewable resource. You can't get your time back. Are you spending it the way you want to be?
Stop wasting your time, and start creating daily practices that are worthy of it. It's time to decide that you and your goals are a priority.
Enter Self-Commitment Academy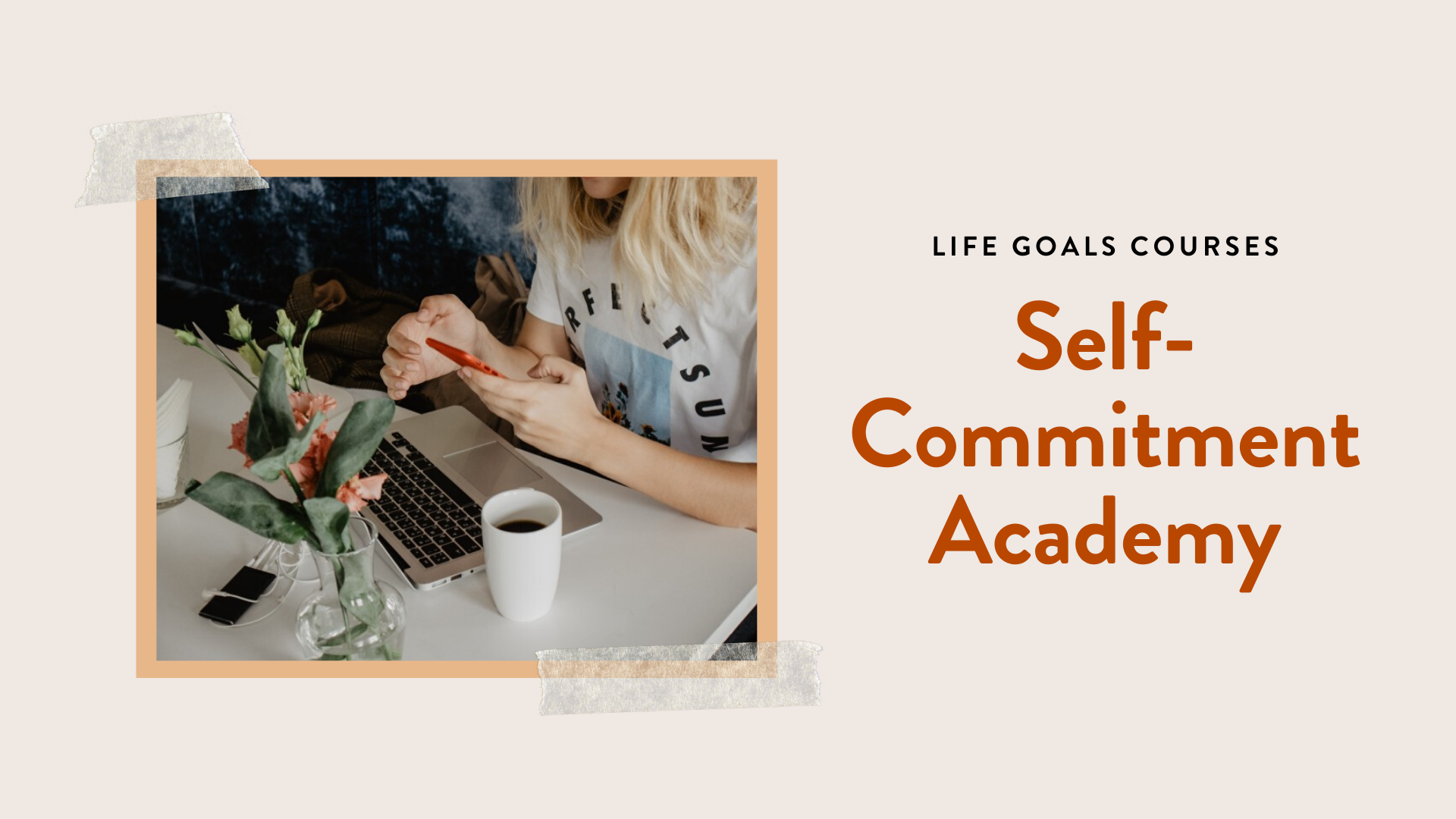 Self-Commitment Academy is for the dreamers who want to stop wasting time and create a life that makes them excited to get up in the morning.
This audio course covers everything from creating a vision and figuring out what you want, to applying practices that help you get sh*t done.
You can expect me to get super specific on how to apply these tools in your life, because that's what I've found to be the most transformational in my own learning.
Here's What You'll Learn:

How to create a vision for a life you love
My unusual approach to goal setting
What isn't effective (and is a total waste of your time) when it comes to setting goals
How to map out your life in a visual way (for all my aesthetic babes out there)
How to figure out and brainstorm what the heck you even want
How to create and sustain habits to intentionally run on autopilot
The #1 rule of simplifying your habits
My game-changing mindset trick for perfectionists
If you have the 'pretty notebook syndrome' and how to combat it
Time management strategies like batching and time blocking (and how I do them, in detail)
What tools I use to get stuff done
Why I started a weekly meeting with myself and how to create one
How I plan a week in my life (and a template to copy it)
The power of 'one thing'
What my self-commitment routine looks like (in detail)
How to keep habits going when friends and family don't support your glow up
Tips for saying no when you're a bit of a people pleaser
And so, so much more.
✚ You'll Also Get:
A Tool for Crafting Your Self-Care Strategy
The Lifestyle Layout Workbook for Creating Your Vision
A Batching Guidebook For Getting More Done, In Less Time
A Habit Stacking Workbook For Establishing Sustainable Habits
Trello, ClickUp & Google Doc Templates for Copying My Weekly Time Blocking Plan
A Non-Attachment Practice On Google Doc (GD)
A Weekly Meeting Evaluation Sheet On GD
The Boundary Game Plan Workbook
How do you know if you need a self-commitment game plan?
You're running on autopilot, instead of living life with intention and purpose. You know you have more potential within you than this, but you're overwhelmed, unfocused, and want a strategy that WORKS.
Do you relate to more than three of these?
If so, Self-Commitment Academy was made for you.
🙋🙋🙋
✔️ When you reflect on 2019, you feel like you didn't get any closer to your goals. This year, you're determined to do it differently.
✔️ You know that habits and systems are the key to getting your life in order, but you don't know where to start.
✔️ Your mornings are spent rushing to your 9-6 job and at the end of the day you're too tired. You want to find the time and energy to accomplish something meaningful.

✔️ You're feeling scattered and overwhelmed. There's too much to do, and you only want to focus on strategies that work.

✔️ You're spending all your time helping others, but need to carve out time for you.
✔️ You're tired of wasting your time on the wrong things, and want to start living life on purpose.
Does overwhelm keep you from pursuing a life that you love?
Does this sound familiar?
You're day dreaming at work about all the things you're going to do when you get home. You'll do a workout, or maybe work on creating your side hustle. You're so freaking excited about it and can't stop thinking about it. But by the time you get home, you feel zapped of energy, overwhelmed about the number of things you *should* do. So instead of doing anything that makes you feel good, you decide to scroll on your phone or binge watch "You" on Netflix before snoozing.

Truth is, you're snoozing on yourself.
Your dreams are on hold because you feel overwhelmed, and you can't seem to find the time or energy to commit to yourself.
You think about how you want to transform your life and become the person you know you can be. But every time you take a step forward, you let your fear drive you a few steps back.
You feel overwhelmed by the amount there is for you to change in your life... so you don't really pursue anything full-hearted.
Deep down you believe that you can live a life that you love, but you feel stuck in place.
I feel you. I've been there.
Five years ago, I had no idea what I wanted to do with my life.
When I thought about making my life better, I'd think about the million things I'd need to do to get there. And it always stopped me in my tracks.
I had a gym membership that I went to a grand total of *one time* AKA the day I signed up for it. I started dozens of projects and never finished them. I was an idea girl, a dreamer. But I wasn't a doer. I didn't have any direction. I didn't have passions or hobbies, and it was my greatest fear that someone would ask me what I do for fun, because I wasn't doing a whole lot of that either.
Pardon my French, but I was living a half-assed life.
We're always overcomplicating the process of becoming your best self, aren't we?

We overcomplicate to the point where we put off our dreams for a future day.
We say things like, "Someday I'll get my life together!" instead of deciding to go for it now.
What we're really doing is wasting our life away.

It's the ugly truth: Time will pass us by whether we decide to live our lives purposefully or not. And we don't get it back. It's the most precious thing we've got.
Whether or not we decide to start our business today, or finally decide to get healthy, or finally decide to make your dreams a priority, TIME DOESN'T STOP.
So, let me ask you this:
One year from now, do you want to be living a life you're excited about or stay where you are now?
It's up to you!
And that's the really exciting part about all of this. You are in full control of this decision.
Are you ready to start living your best life?
Are you done letting time fly by without anything to show for it?
Take the step to show up for yourself, and start creating a life that you're excited to wake up for in the mornings.
📌Let's get into the details.
Here's the 5 step breakdown of what we'll be covering:
1. Mindset & The Foundation
We'll tackle my unusual approach to goal-setting, the strategies that aren't sustainable (but common to hear in the personal growth & wellness space), and how to get yourself motivated to do what you want to do in Module 1.
2. Vision
Module 2 is all about breaking down how you can create a vision for your life using my Lifestyle Layout process. We work through how to brainstorm your goals in a visual way, and go into detail about how I do this. We discuss how to stay committed and aligned with your vision.
3. Habits

In Module 3, we dive into building sustainable habits and creating a simplified system for incorporating them into your lifestyle. We talk about specific strategies for forming habits, and how to stay on track. You'll learn if the 'pretty notebook syndrome' has been getting in your way. And we'll dive into my go-to strategies.
4. Routine
Systems are the essence of a solid routine. In Module 4, I'm sharing what my routine looks like, and why I've structured it that way. I'm giving you specific tools that I use to get more done, manage my time, and a behind-the-scenes look at how I do this. And the best part? You can copy the formula with the click of a button.
5. Boundaries
In Module 5, we're navigating our relationships. Inevitably, at the end of all this, you'll be excited about how much change you've made to better your life. But what if the people in your life aren't supportive? Instead of making you feel good, they're sort of getting in the way of your growth? It's common! We'll talk about why this happens and how to navigate these relationship challenges to keep you on track.
My Story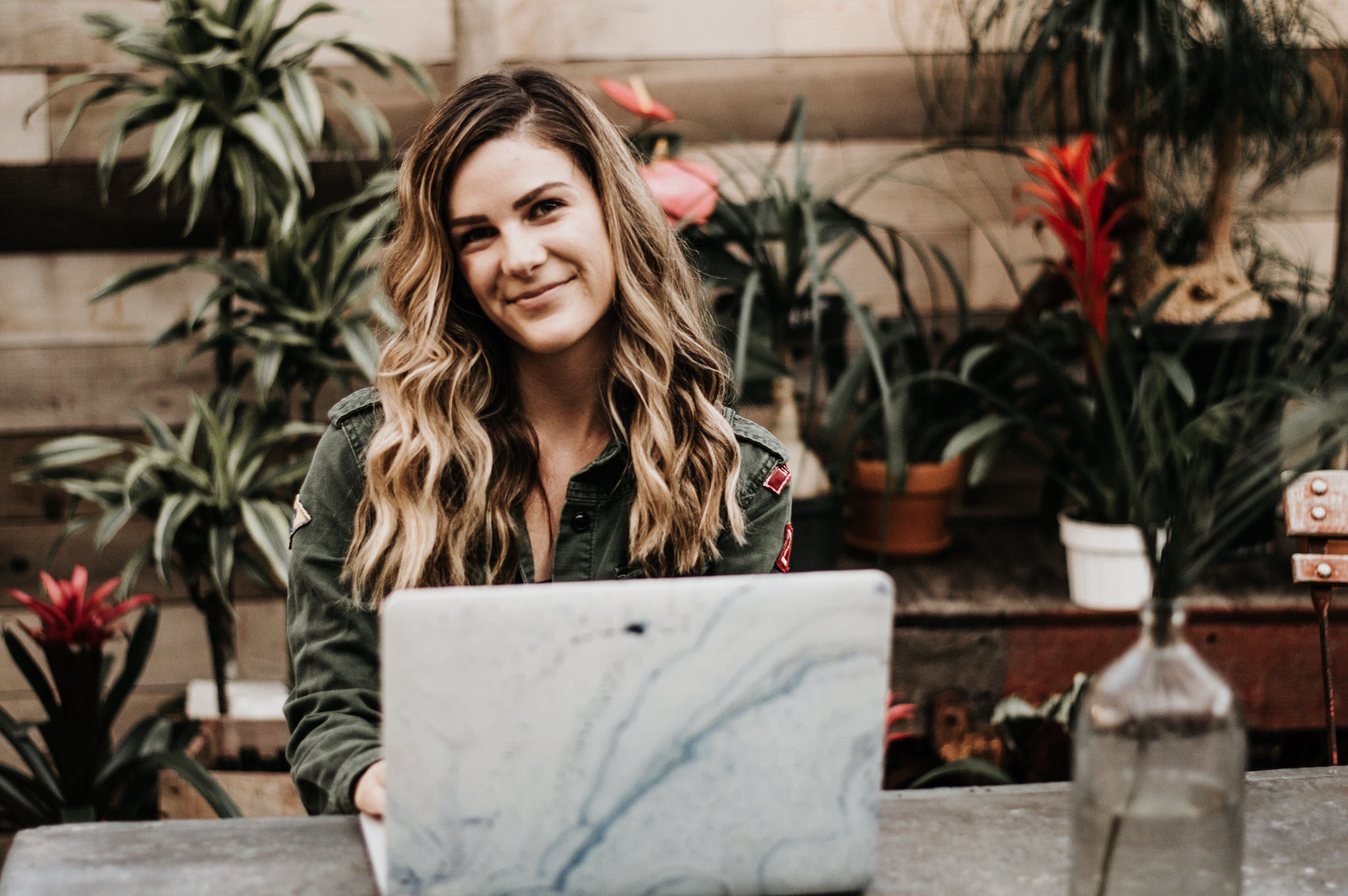 I've never described myself as ambitious. I actually used to consider myself lazy. I wasn't someone who made a goal and easily stuck to it. I've never related to the person who was a self-starter from the age of 2. I didn't have passion, drive or determination growing up. I had no idea what my purpose was, and no clue how to become successful.
I used to believe I had to be a total go-getter from birth in order to live the kind of life I dreamed about.
The other day my mom was telling me how proud of me she is for how much I've changed in the past 5 years, because she remembers the days when I would struggle to commit to anything. I would talk a big talk about all these things I wanted to do, and never actually finish anything.
Now, I walk the walk. I've shifted into someone who is self-committed. I go after what I want, and I have perseverance in a way that I never imagined I would. Because I found strategies that work for me. And instead of it feeling like an uphill battle, it feels aligned.
Once I became self-committed and used the strategies we're talking about here in SCA, everything shifted. I found my passion. I became consistent in my business, health, and life. I stopped making excuses, and found that I was fully capable of becoming my version of successful.

If you relate to my story, I believe you'll thrive using the tools I use.
If you struggle to work toward your goals, consider yourself a little lazy and struggle to follow through, this is for you. It's time to step up, and become self-committed. Step into the potential that you know, deep down, you're capable of.
I always say this, because I believe it with every bone in my body: If I can find my way to sustaining healthy habits and a routine I love, so can you.
Your Instructor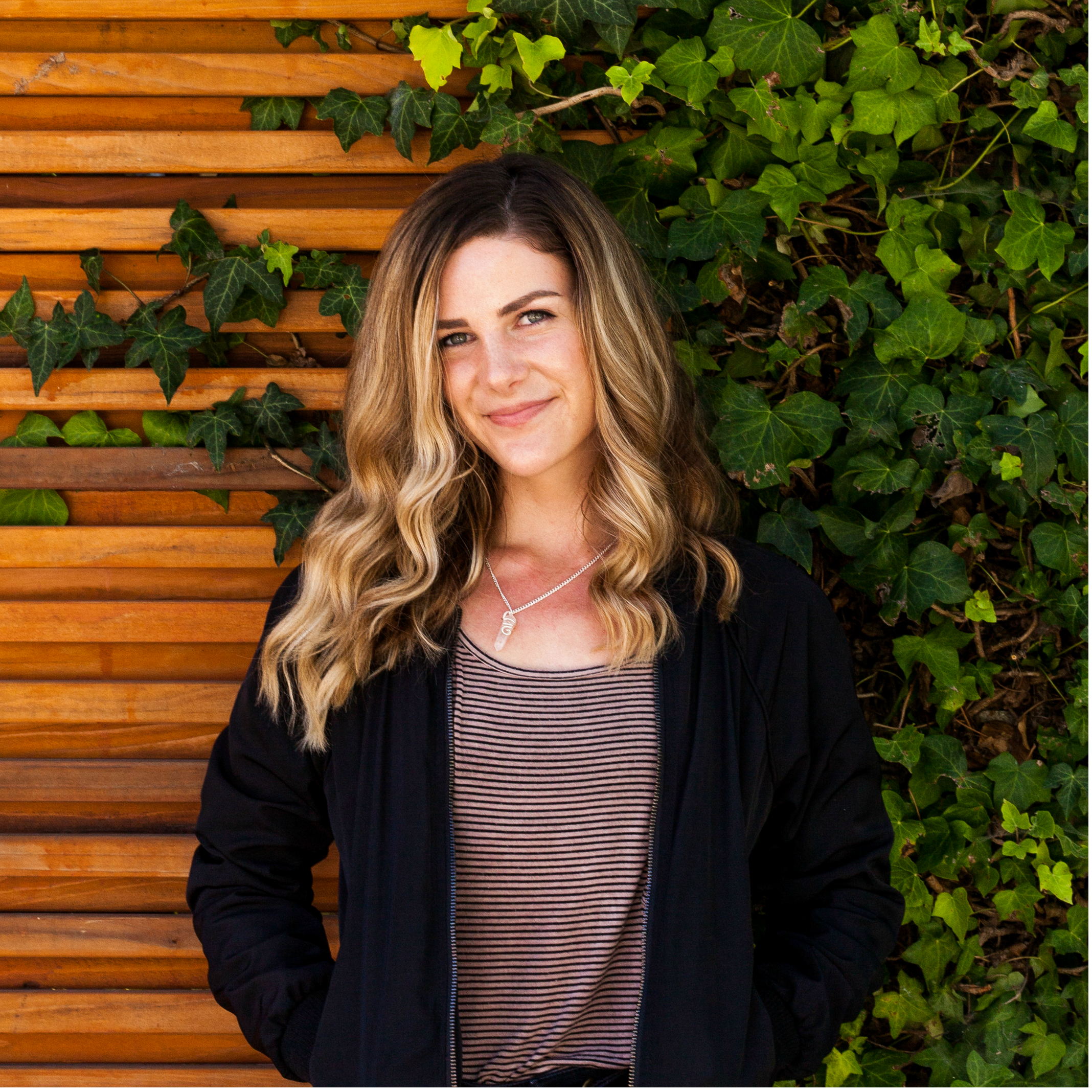 Coley Lane is the founder and editor of Life Goals Collective, an online community for becoming your best self. She's passionate about helping women go from daydreaming to taking action toward living a fulfilled life.
Frequently Asked Questions
When does the course start and finish?
You'll have access to the course as soon as you sign up, and you can finish whenever you want. While you can go at your own pace, we recommend starting right away! As this course is about taking action, we want you to dive right in!
How long do I have access to the course?
How does lifetime access sound? After enrolling, you have unlimited access to this course for as long as you like - across any and all devices you own. Not to mention, since this is the first time we're offering this course, there will be lots of future updates. This is the cheapest the course will ever be. And you'll have access to all future updates.
Do you offer refunds?
Because the course provides downloadable content, we don't offer refunds. But if you are unhappy with the course, please contact us.
What's the format of the course?
This course is audio, with a few videos walkthroughs detailing how to organize your life. You can listen anywhere. There are several downloadable pdfs, as well as Google doc, Trello & ClickUp templates.
How much time do I need to do this course?
I've intentionally kept the audio clips short and to the point, because I want you to spend the majority of your time working through the action plans we've provided. Most audios are under 5 minutes. We've received amazing feedback on this! You can consume everything in one day if you want to. But I suggest dedicating 1 hour each week to work through the workbooks & assignments.
Ready, set, commit!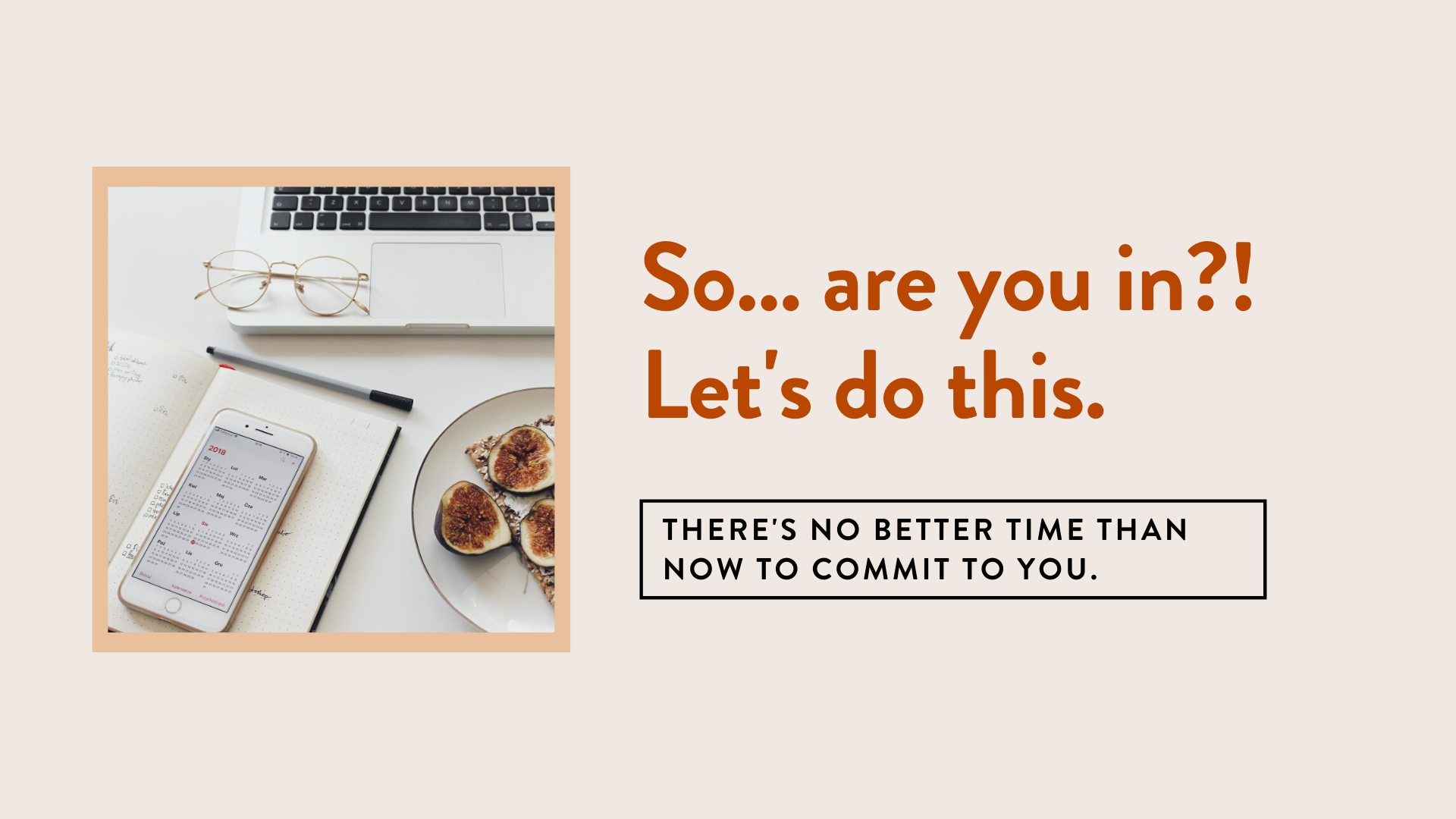 Life can feel messy, and overwhelming with endless to-do lists, and so many goals that we want to achieve. It feels impossible to balance it all... impossible to even start.
Let's change the story we're telling ourselves - that what we want is only meant for people who aren't like us. That we're not capable of living a big life. That we're not meant for more.
It's bologna.
You're capable.
You're ready.
And it's time to glow up the heck up.
Ready to dive in and find strategies that make it easy to live a life you love?
Let's do this.